More than 60 million East Coasters from Georgia to New York are under the threat of severe weather Sunday. A severe thunderstorm watch was issued this afternoon spanning from northern Virginia to New York City, covering Washington D.C, Baltimore and Philadelphia, until 10 p.m.
Severe thunderstorms may bring frequent lightning, heavy downpours and flash flooding. Strong winds, hail and isolated tornadoes are possible.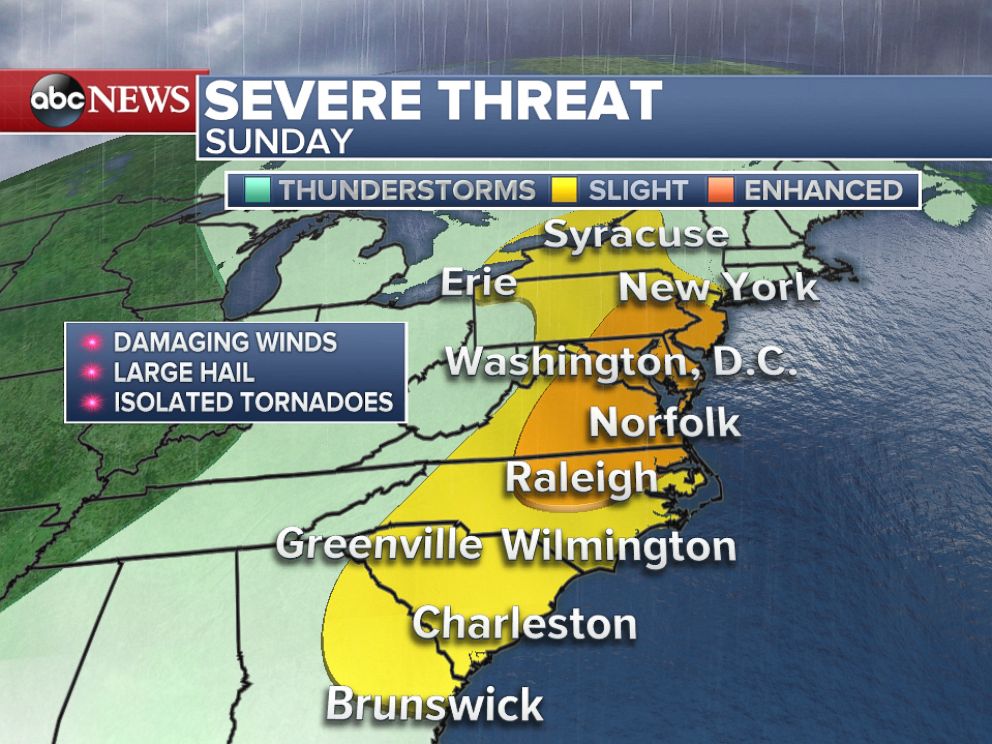 In Virginia's Albemarle and Nelson counties, more than seven inches of rain fell Sunday morning, blocking roadways.
Torrential rain was reported in Raleigh, North Carolina, and storms in Gillsville, Georgia, had already brought down trees and damaged homes.
There is no severe weather threat along the East Coast Monday.
Meanwhile, a separate storm system in the southern Gulf of Mexico is threatening parts of Florida's west coast, as a tropical depression strengthened into Tropical Storm Colin Sunday afternoon. With winds at 40 miles per hour, the storm is moving north towards Tampa at 9 miles per hour.
The National Hurricane Center forecast calls for this system to make a landfall along the northwestern Florida coast, near the "big bend," by Monday evening. This system could bring heavy rain and possible flash flooding across northern Florida; as much as three inches of rain is expected with higher amounts possible.