The front that moved through last night will leave behind a shower or two today, along with lots of clouds. After seven straight days of high temperatures in the 80s, it will be much cooler today with temperatures rising no higher than the 60s.
High pressure building in over the northeastern U.S. will ridge southward tonight. That will lead to mostly dry weather for most of the region during that time. But then, as the high moves off to the east and the surface ridge breaks down, lower-level winds will turn more out of the south and southeast. This will usher moist air back into the region tomorrow and that leads to a few hit-and-miss showers.
That warm front will move north of the region late tomorrow and we will be back into an unseasonably warm weather pattern for both Thursday and Friday as readings warm back into the 80s.
A surface low tracking will force a cold front southward to near the North Carolina-Virginia border on Friday afternoon. This brings parts of Central North Carolina a shower or thunderstorm on Friday afternoon into Friday evening.
The front will become stationary over Central North Carolina on Friday night and Saturday.
As another storm system approaches from the west, the stalled front will move northward as a warm front on Sunday, triggering a shower or thunderstorm over parts of the region.
That front will force the front through Central North Carolina on Sunday night and Monday with showers and thunderstorms.
Have a great Tuesday!
Bigweather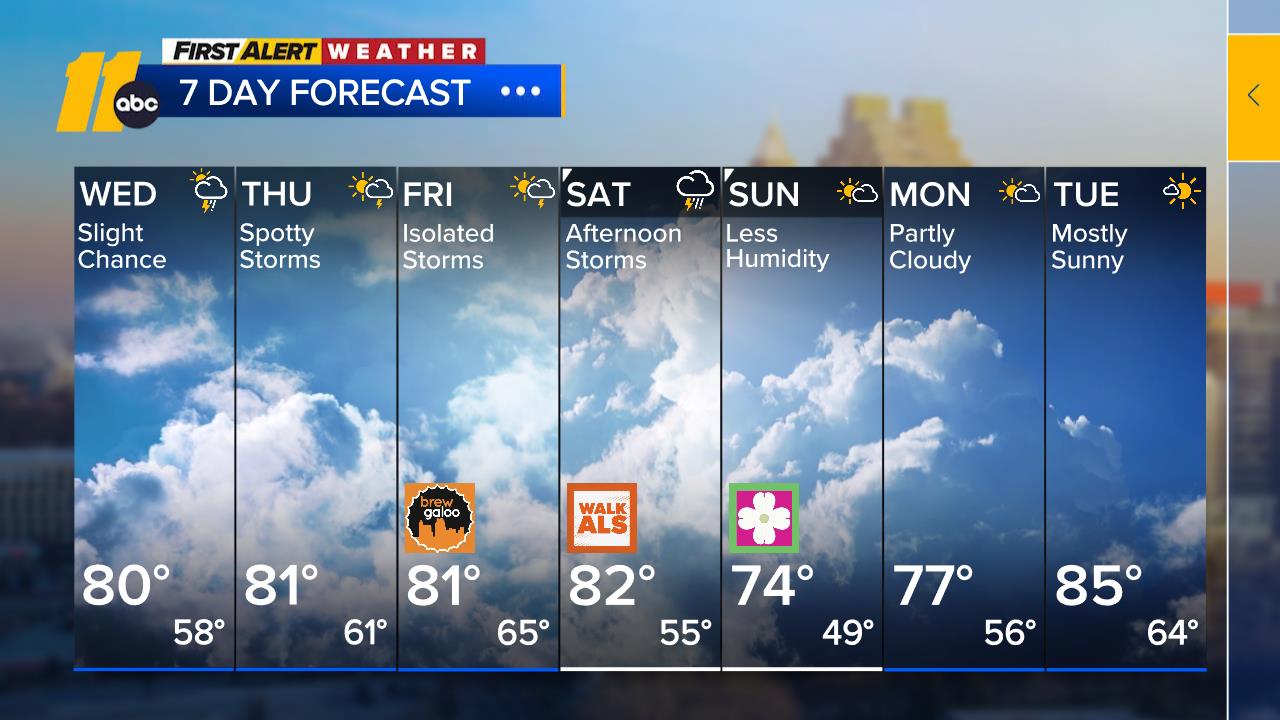 http://abc11.com/weather/wet-and-mild/44993/