Foundation Repair North Carolina
North Carolina soils can be tough on a home's foundation. The change in weather conditions each season, can wreak havoc on a home's foundation. As soil shrinks and expands the soil around the foundation will put pressure on the foundation walls, causing them to crack and settle. When this happens, don't panic, just give the experts at AquaDry Waterproofing & Structural Reinforcement a call and let us take care of it. We do free home estimates for homeowners.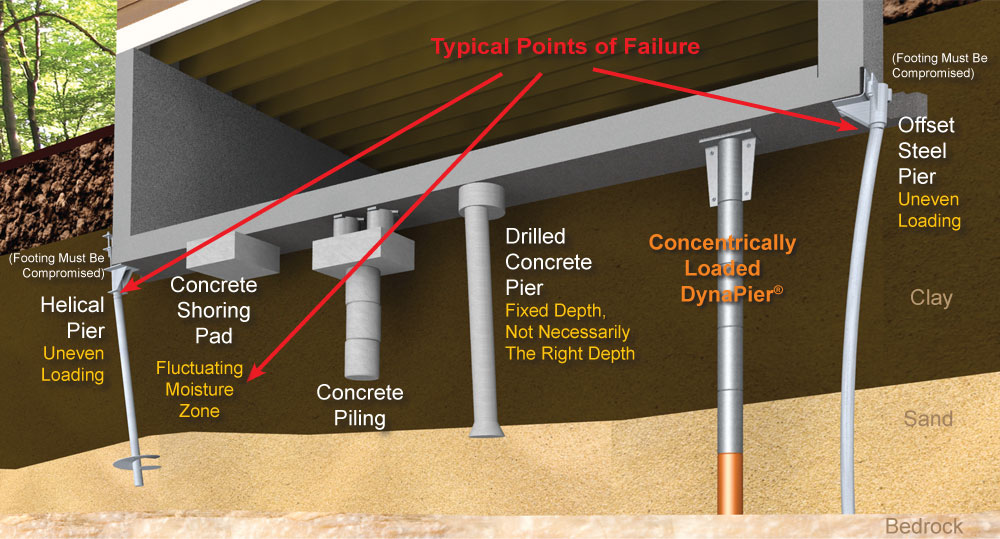 Signs of Foundation Problems
There are a few common signs of foundation problems to be aware of. If you notice any of these just give us a call.
Cracks in the drywall or ceiling
Doors and windows that stick shut
Cracks in the foundation walls
Water leaking into the basement
What Separates Us From the Other Companies?
But with so many choices of foundation repair company, how do you know which one to choose? At AquaDry Waterproofing, we make this process easy. We offer the best products at amazing prices. We use the DynaPier® foundation piering system to repair foundations. The DynaPier® is one of the only piers that utilizes both steel and concrete creating a super pier. We drive our piers all the way to bedrock or hard strata to permanently lift a home. This allows us to fully restore the structural integrity of a home. When we're done with them, they will be better and stronger than when they were first built.
Give us a call today for more information.